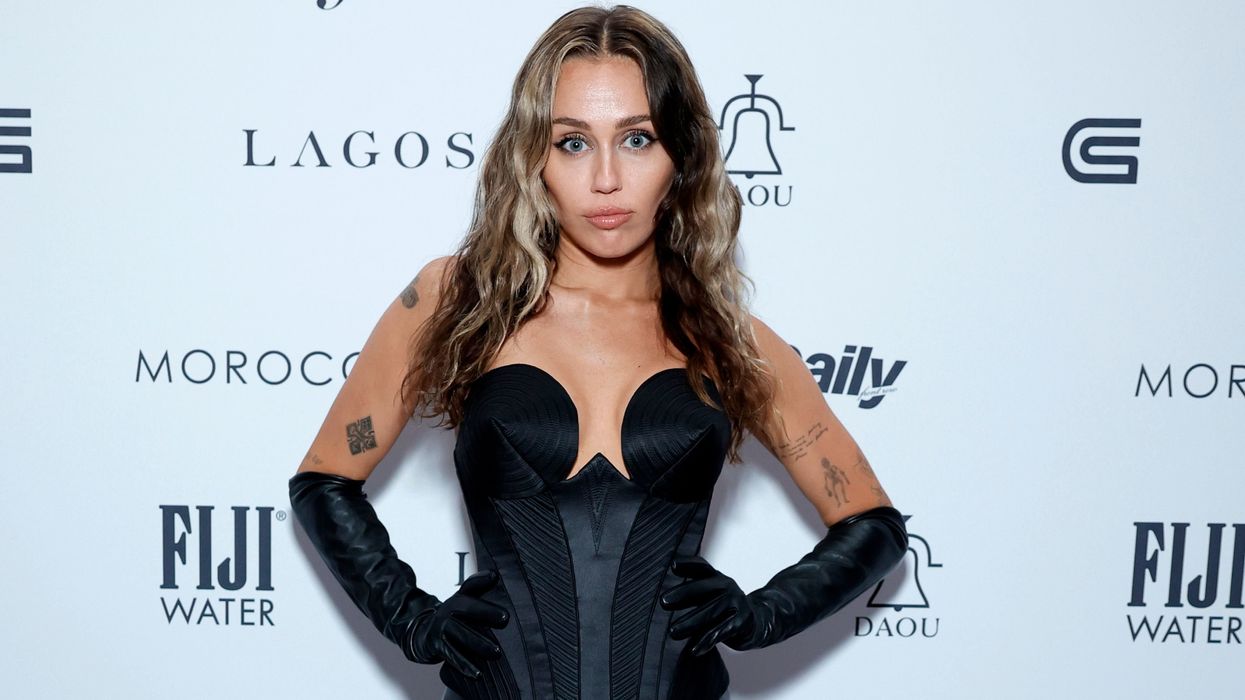 The vibes have literally shifted.
A shift took place at the Daily Front Row Fashion Awards over the weekend, where Miley Cyrus's stylist Bradley Kenneth won Music Stylist of the Year. On the red carpet, Cyrus debuted a brunette and blonde-streaked hairdo, which most will note is her first time out and about with the hair color since her Bangerz album cycle broke the internet and then broke it again — with a wrecking ball, of course.
That's nearly 11 years of blonde era Miley Cyrus!
Regardless, I'm glad to see the spirit of Hannah Montana has returned to us at long last.
Eagle-eyed fashion fans will note she's in Versace, which is traditionally the domain of blondes. Not only has she changed hair, but she's also broken barriers in fashion. To signal that even a storied fashion house like Versace can change with the times, Donatella Versace herself reposted pics of Cyrus' new look and added her signature heart emojis.
Let's take a brief trip down memory lane.
After a series of public scandals – including that Vanity Fair shoot, the pole at 2009 Teen Choice Awards, the 2010 bong video and even a penis cake – the former Disney starlet was eager to reinvent herself. Here she was at the 8th Annual Australians in Film Breakthrough Awards on June 27, 2012 in Century City, California.
Just a few months later, she'd debut her new undercut and platinum blonde updo at the 2012 VMAs, which genuinely shocked the gossip press at the time.
The style would gradually evolve, becoming more close-cropped as the years went by. Here she is at the 21st Annual Elton John Aids Foundation Academy Awards Viewing Party in February 2013.
She'd later be photographed twerking on Santa with yet another update to her blonde pixie cut.
The most recognizable iteration of the hairstyle can be seen here in this picture with Jeremy Scott, who collaborated with Cyrus frequently during her Bangerz era.
In her final send-off to blonde, Cyrus channeled Debbie Harry, who was a major influence on her previous album cycle. Everyone say goodbye!
Photos via Getty