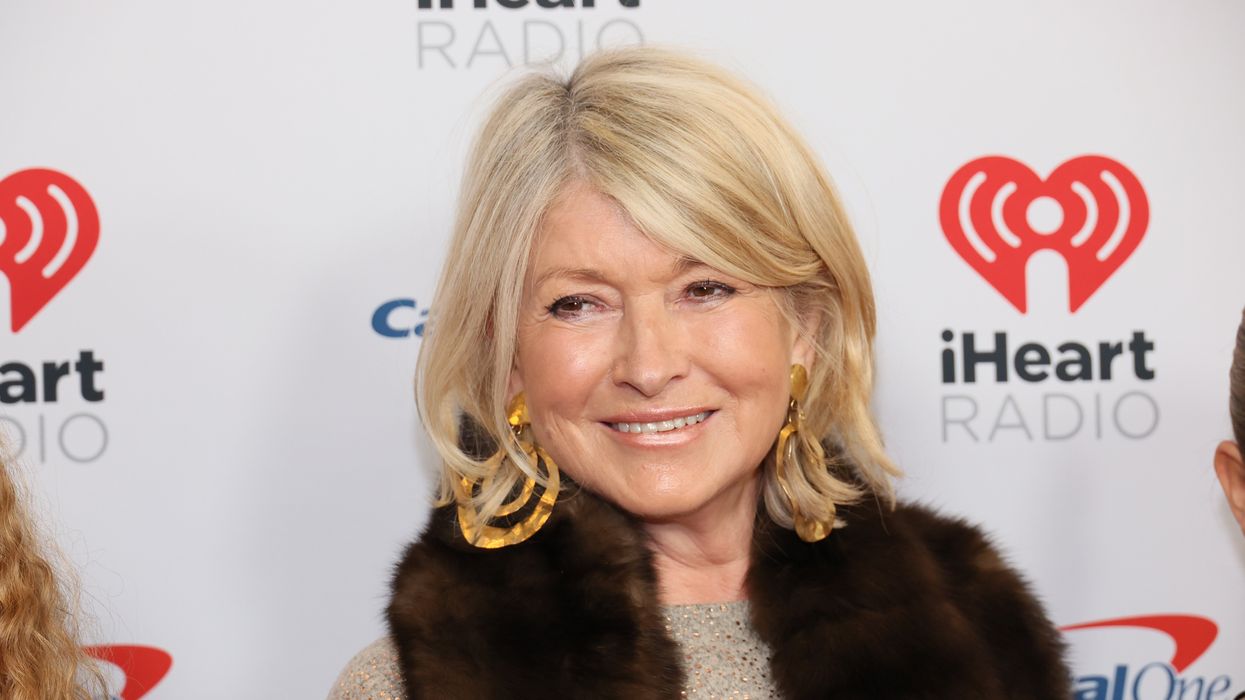 I think we should give Martha Stewart a Nobel Prize or something.
The homemaker mogul is not new to Instagram, nor is she new to posting thirst traps of herself. On Wednesday, she shared a snap with her hairdresser, John Barrett. According to Stewart, her flight got cancelled and she used it as an opportunity to pamper herself. Check it out below:
The photo itself is excellent. She pouts her lips,and flaunts her sassy little 'do. I quite like her eyebrows also. Retro and also modern. I feel like we should bring that shape back as a society. Were it just a thirst trap, it would have been just another Instagram photo in a sea of many, many Instagram photos. But it's not! The main event was the caption, which took readers on a wild ride through Stewart's psyche and inner monologue.
Here's her poem in full:
My flight to Chicago was cancelled today Chicago O'Hara was closed mid morning to all flights because of very bad weather. I missed my speaking engagement at a huge gathering hosted by @beckershealthcare. This is the very first time in my career that I missed a contracted appearance and I felt really disappointed However I used the newly found time to get a manicure pedicure by Luda and a haircut by the maestro himself @johnbarrettnyc The new do is refreshing and lovely! Thanks John!!!
Thanks John!!!
Related | Martha Stewart Got 14 Proposals After Her Pool Thirst Trap
Of course, this isn't Stewart's first experience with a post-shampoo and rinse selfie experience. Here she is at Frederic Fekkai's salon in January. "Absolutely no re-imaging!!! Skin looking good after a mostly dry January and pilates @bedfordpilates every other day. By re -imaging I meant no filtering my selfie !"
She didn't stop there, thankfully. "These are the other three selfies I took. My expression was better in the first one but my skin looks great in all of them. Un filtered. No face lift. Great derms my whole life. Currently dr Daniel Belkin and dr Dhaval Bhanusali great diet. Great exercise and did I mention amazing facials @mariobadescu for the last forty years!"
Thanks for the tips on good skin, Martha! Can I borrow a million dollars?
Photo courtesy of Dave Kotinsky/Getty Images for iHeartRadio