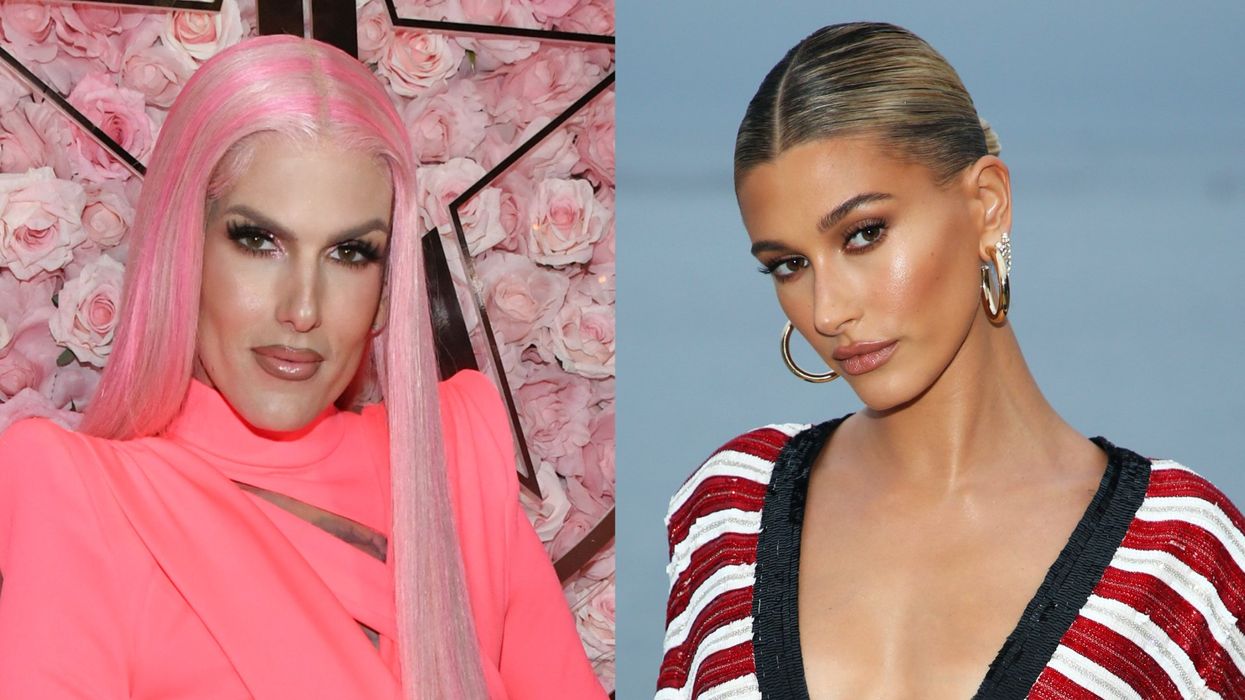 Jeffree Star is making it clear that he's Team Selena Gomez.
With the ongoing hubbub surrounding the "Lose You to Love Me" singer's alleged feud with Hailey Bieber, there's also been a ton of speculation in regards to potential celebrity allegiances. And while most aren't publicly taking sides, Jeffree has made it obvious that he's a diehard Selenator, meaning that he hasn't been shy about criticizing Hailey — not to mention her beauty line.
It all started last month when the controversial influencer "reviewed" a handful of products from Rhode Skin in a TikTok that took aim at the model, who he called a "bully & mean girl" in the caption. In the video, Jeffree talks about the "boring" packaging and critiques a promotional photo of Hailey where she "literally looks like she wants to die," all before throwing the entire package into the garbage can.
"In this house we're on Team Selena and we're team not bullying anyone," the YouTuber said, even though it should be noted that he's been accused of far worse. But even so, Jeffree has continued to double down on his distaste for Hailey and her beauty products, which he referred to as "Rhode Pest Control" on the latest episode of Chicks in the Office.
@jeffreestar

Trying out #rhodeskin by the bully & mean girl @haileybieber 🥱 #skincare #jeffreestar #selenagomez
During his appearance on the podcast, the social media personality accused "Bieber or someone on her team" of getting his TikTok temporary taken down. That said, he decided it was time to share his official rating of Rhode Skin with the video back online, which he gave a paltry four out of 10. Not only that, but Jeffree then went on to shower Selena's Rare Beauty with tons of praise and gave her new products a strong 8.5.
Neither Hailey nor Selena have commented on Jeffree's so-called review. However, you can hear what else he has to say on Chicks in the Office about their respective beauty lines below.
Photos via Getty / Rodin Eckenroth & Phillip Faraone / WireImage