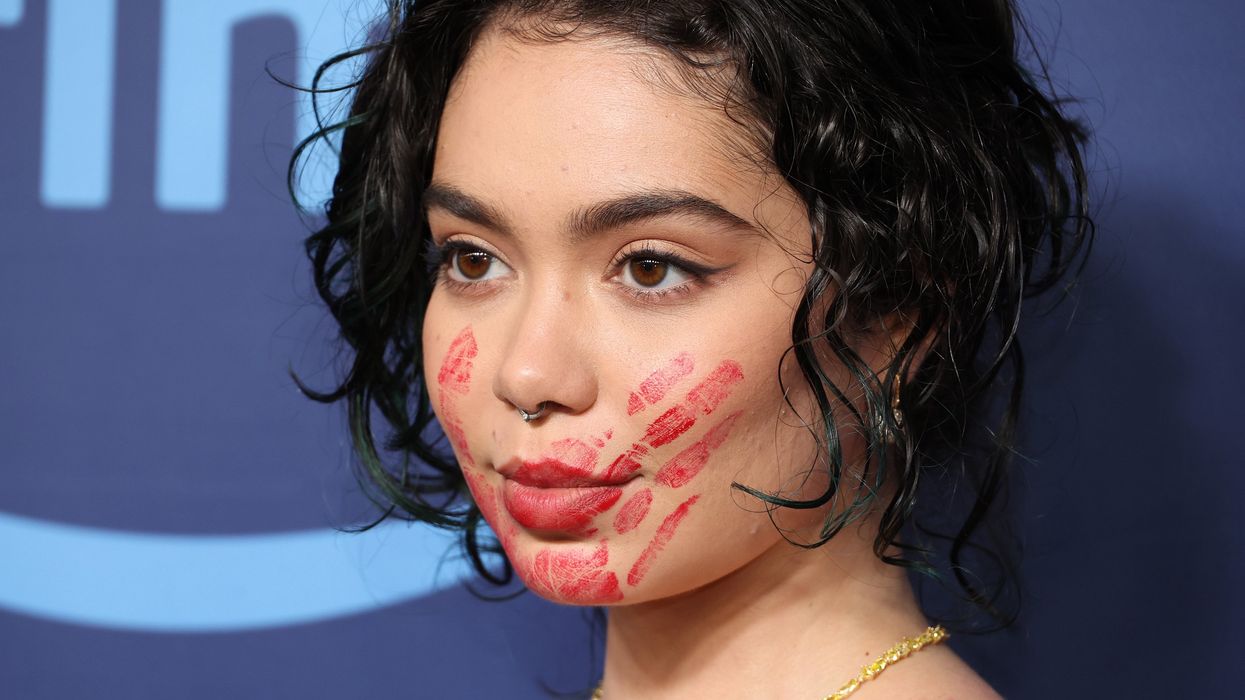 The voice of Moana decided to make an important statement with her makeup.
On Thursday night, Auli'i Cravalho turned heads at the premiere of Amazon Prime's The Power by wearing red lipstick in the shape of a handprint across her mouth, which was meant to bring awareness to the fact that Indigenous women face a disproportionate amount of violence, including domestic abuse, murder and human trafficking.
"I'm grateful to wear Naeem Khan as a dress, and I'm also representing No More Stolen sisters," Cravalho told Entertainment Tonight, referring to Amnesty International's "human rights response to discrimination and violence against Indigenous women."
As the 22-year-old Disney star went on to explain, the issue first came to her attention in Vancouver, Canada after she "saw many a monument about it" while making The Power. And seeing as how it's a "film based on female empowerment," Cravalho felt like it was important to show her support for the missing and murdered women, especially since the issue is often overlooked by government officials and law enforcement.
According to a report from Amnesty International, Indigenous women and girls in Canada are at least three times more likely to experience some sort of violence compared to other women, as well as at least six times more likely to be murdered. However, the severity of the issue is often understated or completely ignored, which is proliferated by "racist and sexist stereotypes lead perpetrators to believe that they can get away with" these crimes.
The human rights organization also adds that in addition to decades of official "inaction to end the violence," the "many legacies of colonialism" — including poverty and substance abuse — also dramatically increases the risk of experiencing violence. So it makes sense why Cravalho felt the need "to put [her] money where [her] mouth was."
You can learn more about the No More Stolen Sisters initiative here.
Photo via Getty / Cindy Ord for Prime Video