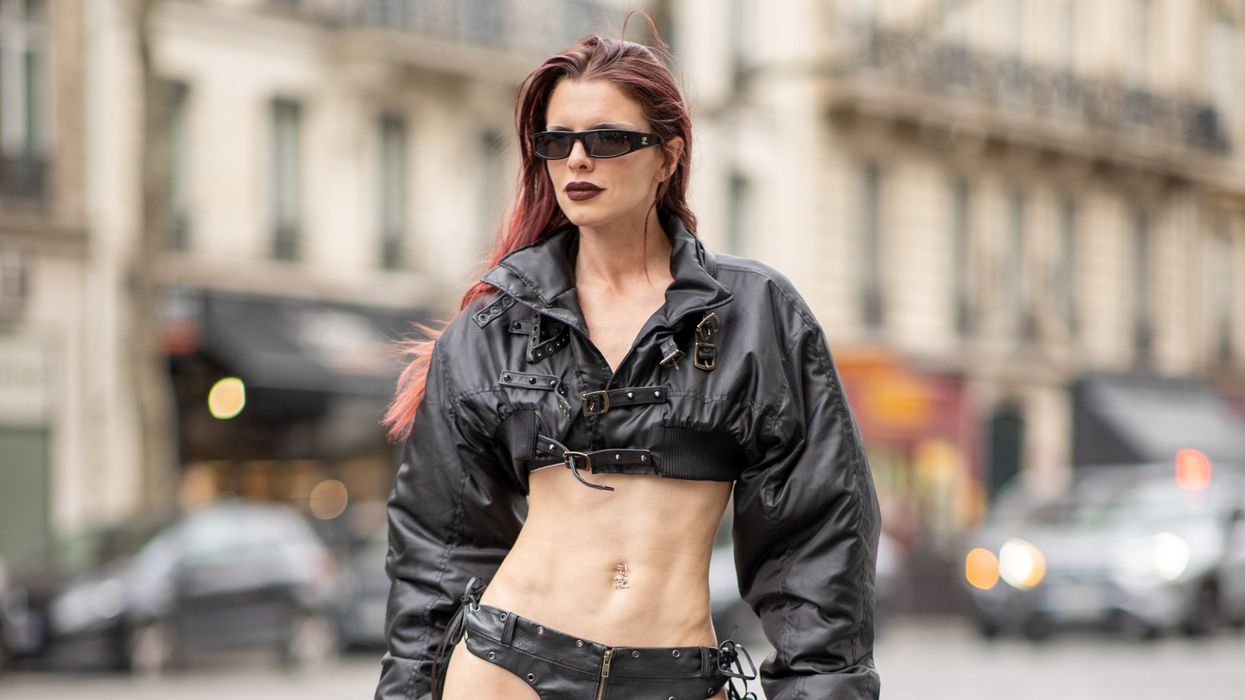 Despite the controversy online, Julia Fox is insistent that there isn't any Ozempic in her cupboards — just mice.
In an interview with ET, Fox addressed the longstanding rumor that she partakes in the controversial diabetes-turned-weight-loss medication Ozempic. "All these people are coming for me saying that I take the weight loss things… people are saying that I'm taking Ozempic or whatever it's called. I'm not and I've never have."
She added: "I would never do that. There are diabetics that need it."
Funny enough, Fox has already fessed up to liposuction treatments and extensive Botox use. In an interview with Elle in February, she said had done the procedure in the past, and might do it again if she pleased. "I'm, like, saggy—like, things are not sitting the way they used to. But it's like, I am not gonna do a damn thing about it." In a TikTok that same month, she also declared that "aging is fully in."
"Dirty girl, ugly, not wearing clothes that fit your body type … all those things are in."
Of late, Fox is just one of many stars at the center of the Ozempic controversy. The Real Housewives of New Jersey star Jackie Goldschneider revealed last month that "a lot" of her friends in the Housewives universe are on the medication. "I'm not saying anyone in particular is on it, it's just people I know are on it, and for me, it was like I looked up to some people as people who had a very normal relationship with food, and now they don't."
Kyle Richards and Margaret Josephs have also found themselves embroiled in allegations, as well as Mindy Kaling. At the Oscars, she joked: "Everybody looks so great. When I look around this room, I can't help but wonder 'Is Ozempic right for me?'"
Fox also made headlines last week when she addressed the police raid on her brother and dad earlier in March, after they were arrested with ghost guns and drug making materials allegedly in their possession. While embarrassed about the arrest, Fox said: "I know my brother and I've always known him to be like… the sweetest, most gentle, kind, soft-spoken, loves animals, loves to plant flowers."
Photo by Rachpoot/Bauer-Griffin/GC Images/Getty.