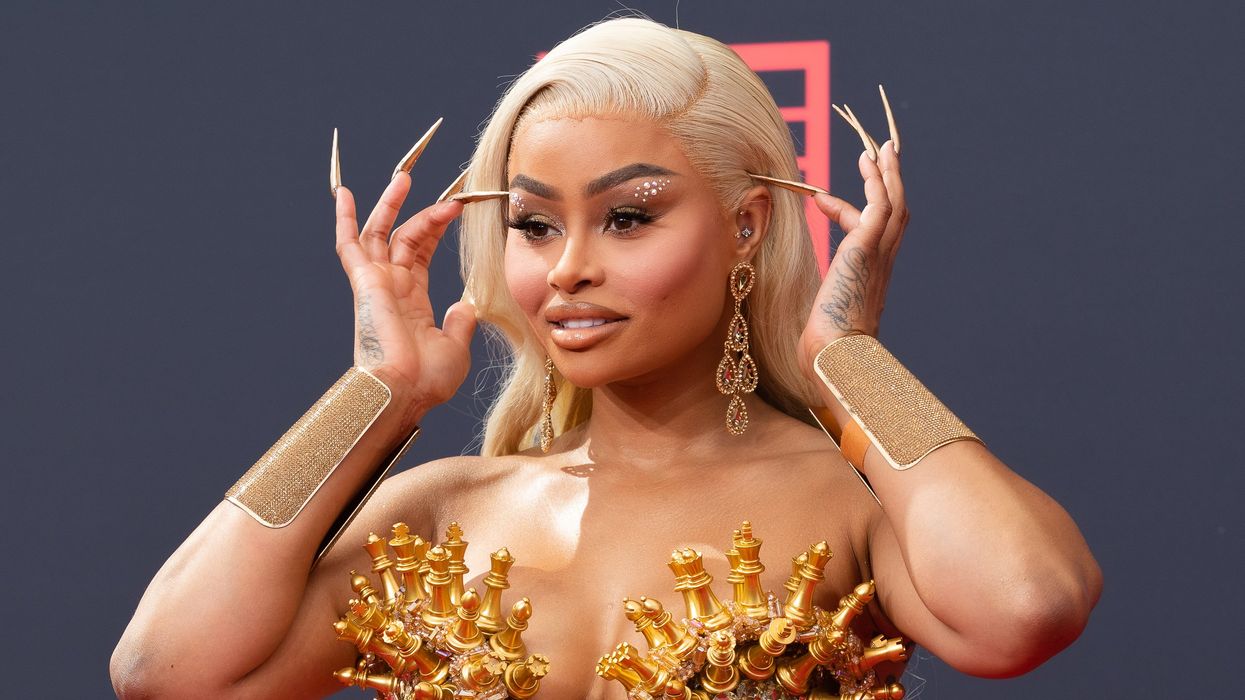 It's easy to judge someone for getting a cosmetic procedure done, but at the end of the day, most of them are temporary. For Blac Chyna, she's opening up to her followers as she begins the process to reverse some of her procedures.
In an Instagram video, the model and influencer posted from the doctor's office. "As y'all know, I've been changing my life and changing my ways! One of the things that I feel like is going to take me to the next level is obviously taking some of these ass shots out," she says as she adjusts the paper dressing gown onto her body.
The 34-year-old, who has been one of the frontrunners in the trend of getting exaggerated cosmetic procedures throughout the 2010s, took followers along as she reduced both her butt and her breasts, emphasizing her desire to move onto the next stage of her life. She also closed her OnlyFans account recently, citing the wellbeing of her children as the main reason.
Chyna also cleared up some misconceptions about her body, mainly that she has never gotten a Brazilian butt lift (BBL), which has been the popular choice for many influencers and models looking to get a nice, rounded posterior. Instead, she said she got silicone injections when she was 19, and that comes with a warning tag. "I just want all the ladies out there to know, do not get silicone shots because you can get sick, you can die, have complications and all this other crazy stuff," she warned.
Related | Blac Chyna Accuses Judge in Kardashian Trial of Bias
Case in point, the procedure to remove the silicone was supposed to take four hours. Instead, it was closer to nine. In a nightmarish reveal, Chyna said that whatever was in her butt kept "clogging the machine and breaking [it]"
Chyna found herself in the headlines last year after settling a lawsuit against the Kardashians for defamation, alleging that the family conspired to cancel her show Rob & Chyna as "revenge" for her split with Rob Kardashian, with whom she shares a child. The suit alleges that they lied to producers that Chyna physically abused him. She further accuses him of abuse and manipulation, also suing him for revenge porn after he posted sexually explicit photos of her on Instagram and Twitter after their split, accusing her of cheating on him during their engagement. Both the larger lawsuit and the revenge porn suit were settled, although terms are unknown.
It's never too late to make a change for yourself!
Photo courtesy of Jason Sean Weiss/BFA