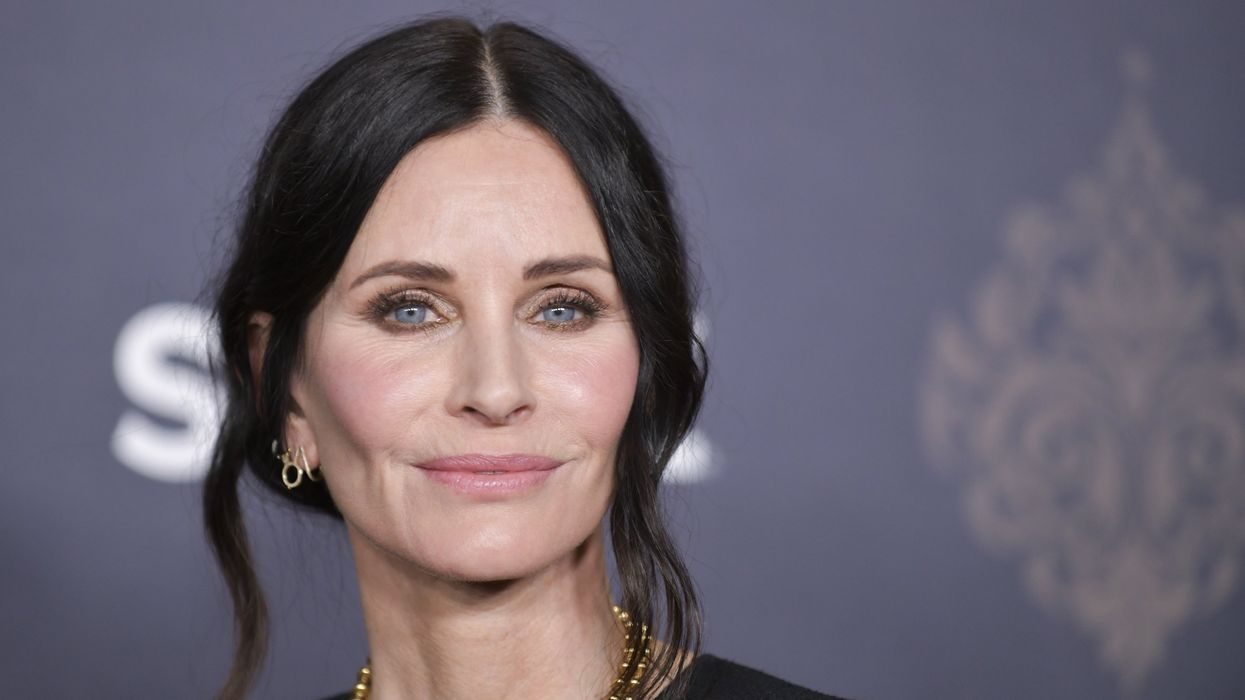 Courteney Cox is done messing with her face.
On a recent podcast episode of Gloss Angeles, the former Friends star confessed to having "messed up a lot" in her decision to get facial fillers and that she didn't realize that "it's a domino effect."
"I look at pictures of me when I thought I looked okay and I can't believe it," the Scream VI actress admits to co-hosts Kirbie Johnson and Sara Tan Christensen.
Cox has opened up about her fear of aging in the past, telling People Magazine back in 2019 that she had a difficult time "accept[ing] getting older." She also disclosed to The Sunday Times Style in February 2022 how she "tried to chase that [youthfulness] for years."
When asked what has been her biggest beauty regret on the podcast, the nearly 60-year-old actress answers unequivocally, "Fillers."
Related | Linda Evangelista Opens Up About 'Deforming' Procedure
"You keep doing more 'cause you look normal to yourself and you look in the mirror and go, 'Oh that looks good,'" Cox explains, "You don't realize what it looks like to the outside person."
It is no secret that Hollywood — along with the world — is particularly harsh to women who display any and every sign of aging. Cox reflects on how it was "a bummer and a waste of time" that her fears of getting older stemmed from such a young age and admits in hindsight that the work she had gotten done made her "look a little off."
"Thank god they are removable," she expresses. "Luckily I was able to reverse most of that and now I'm actually just older."
Cox also revealed that she wanted to post before and after photos showcasing her experience with facial fillers because it is "so important" for people to realize the pros and cons of plastic surgery.
Photo via Getty/ Rodin Eckenroth