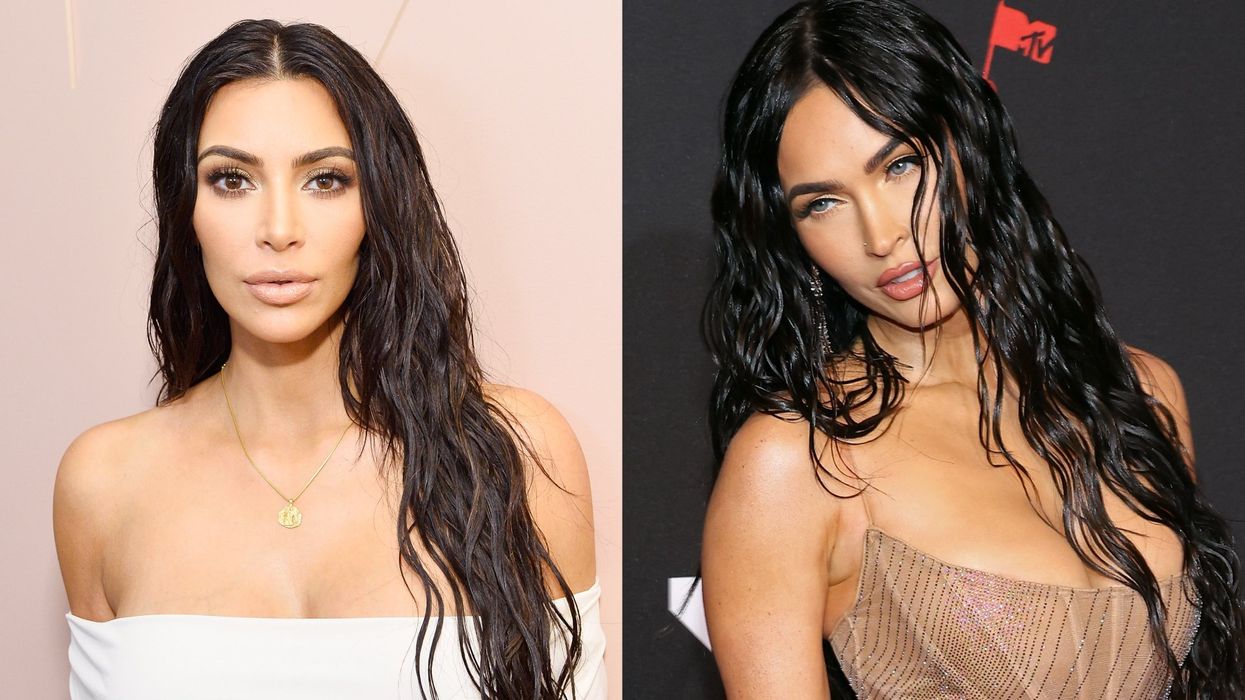 Kim Kardashian has some fans seeing double.
To gear up for the release of her new Skims Cotton Sleep line, the 42-year-old shapewear mogul's posed for a series of photos that were posted to the brand's official Instagram account. And while there were a lot of fans who were focused on the clothes as intended, there were also plenty of people who seemed more interested in accusing Kim of recently getting plastic surgery.
In several screenshots captured by the Daily Mail, a number of critics can be seen talking about how "different" she looked and how they could "barely recognize" her, with the British tabloid itself even writing about her "noticeably plump pout and a tiny nose."
However, fans were a little more comparative as there were multiple folks who believed she was trying to look more like someone else, including former Skims model and family friend, Megan Fox, 36.
Interestingly enough, Kim was subject to similar speculation after appearing at a Reform Alliance dinner last week, where she supposedly bore a striking resemblance to theTransformers actress as well as several other celebrities, includingTeen Mom star Farrah Abraham and model Emily Ratajkowski, who Kim was also accused of copying thanks to both women's romantic relationships with Pete Davidson. But honestly, it kind of just seems like it's mostly about the bangs, so we wouldn't read too much into it — much like those crazy Skims UFO theories.
Even so, neither Kim nor Megan have responded to the hubbub. However, you can check out the campaign in question via Skims' Instagram below.
Photos via Getty / Stefanie Keenan for Full Picture & Taylor Hill / FilmMagic